How many times have I started working out and found myself discouraged because after 3 weeks, I didn't see any results?!! A lot from it was ignorance about how my body functions. For instance, I was not aware that it all depends on what type of routine and goals I want to achieve. It's only very recently, about 5 years ago, that I started to inform myself about the different trainings and types of exercises to reach such or such goal etc… There are 4 main goals one wants to obtain: muscle mass, get toned, lose weight and get more flexible. Well, keeping my weight stable and staying flexible were always part of my plan. However now I've also added strength training because of all the health benefits you get from it!
My routine used to be twice a week for an hour. I thought that was enough. Again, it all depends on what is your aim. At first, my aim was to stay healthy. Training twice a week is what is recommended. But, as I got older with my body changing, I started wanting more of everything.
How soon later after I started working out did I see results?
Strength training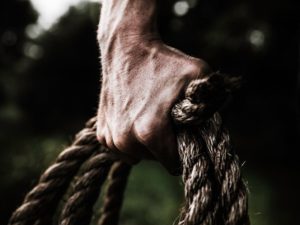 "Strength training is a type of physical exercise specializing in the use of resistance to induce muscular contraction, which builds the strength, anaerobic endurance, size of skeletal muscles and bone density." Wikipedia
One of the benefits of building muscle mass is getting more bone density. As we get older, our bones get thinner and weaker and end up breaking more easily. So that is why I started considering adding strength training in my routine.
If your goal is to get that 'bodybuilding' physique: an average man will gain 1/30 to 2/30 pounds of muscle tissue a month depending on his routine and how often he trains.
Women gain is slower or about 1 pound a month.
When you are just starting to lift weights, expect 6 to 8 weeks before noticing any results.
Muscles need proteins and healthy fats intake to grow. So keep in mind that if your goal is to try to lose weight then you will lose in muscle mass.
Toning exercises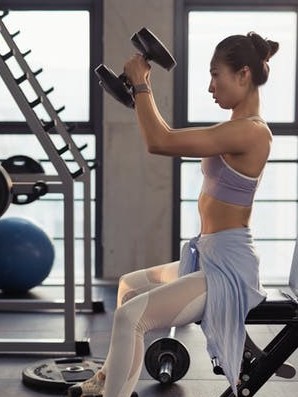 "Toning exercises are physical exercises that are used with the aim of developing a physique with a large emphasis on musculature
.
In this context, the term toned implies leanness in the body (low levels of body fat), noticeable muscle definition and shape, but not significant muscle size ("bulk")…" Wikipedia
So toning and strength training are basically the same: building muscles. However, if your goal is to get toned, you wish to strengthen your muscle mass but not get bulky. To get 'big muscles' it requires a lot of training and dedication. So don't worry about lifting weights if you only desire to get toned and build lean muscles.
As I mentioned earlier, I used to exercise (jogging a little and going swimming) at least twice a week to stay healthy but as I discovered how important it was to get stronger, I started aiming at getting toned. I discovered barre fitness.
Sticking to a 5 days a week plan, you will start seeing results after one week to 2 weeks. When stop, the tone goes quickly away.
Weight loss

If your goal is to lose adipose tissue (fat) then it implies that you start watching your calorie intake. When you steadily work out and keep track of your calorie consumption, you can start seeing payoffs as little as a few days.
Generally, many start seeing results in about one to two weeks. Your starting weight and fitness/eating plan make a big difference as well as your genetics.
However, if working out is all new to you, you may, at first, see no results at all. You may even see your scale go up because exercising increases your blood volume during the first few weeks. Be consistent at it and do not get discouraged.
Keep in mind that you do not want to drop your calorie intake under 1000 calories a day. Your metabolism will decrease and you will lose in muscle mass. That is not a healthy plan at all.
A cardio along with strengthening training routine is what works best for weight loss.
Flexibility training
Being flexible enables you to move more comfortably. For instance, when you are flexible, you can bend over easily. Again as we age, our range of motion decreases, our muscles get tight and we find it more difficult to move around like when we were young. Stretching exercises are crucial to keep our joints healthy and bendable! It also helps keeping a good balance, preventing injuries such as back ache.
You will start seeing results after just one week of flexibility training but it takes about two months of consistent daily practice to become flexible. Stretch each muscle groups at least twice a week.
Wait and see…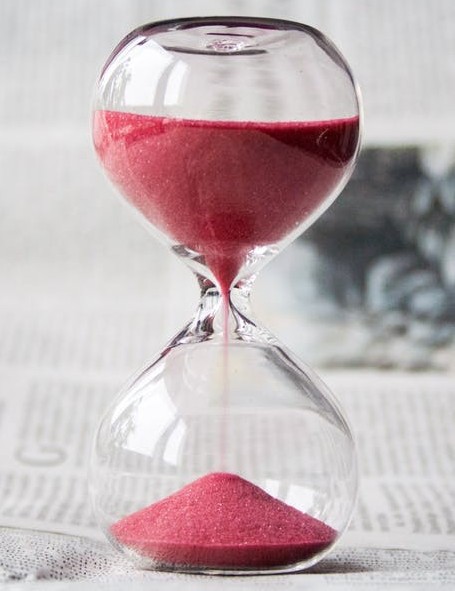 The key to start seeing impactful workout results is to not quit and be patient! It is important to clearly identify your goals and set up a routine to achieve them.
I personally work out at least 5 days a week. My routine consists of working on every muscle group every other day. For instance, on Mondays, it's upper body workout, on Tuesdays, lower body workout etc… It allows for each muscle group to rest in between.
When you can work out five days per week, depending on your goals, test doing two days of cardio and three days of strength training. Resting two days. If you only can train four days per week, evaluate your goals: do you want to lose weight? then add a cardio fitness day.
I started seeing results after one week, getting more toned. The most impressive result is feeling not so out of breath after a High Intensity Interval training workout which boosts up your heart rate!
One other payoff that we tend to not notice is our boost of energy! Make sure you pay attention to every little positive outcomes. It will keep you motivated.
What about you? How long before you noticed any results? I would love to read about your own experience.
Fityourselfbarre is a participant in the Amazon Services LLC Associates Program, an affiliate advertising program designed to provide a means for sites to earn advertising fees by advertising and linking to Amazon.com.