Are you afraid to start ballet as a beginner adult because you think you are too old and it's too late? Let me assure you that adults can learn ballet. I was 43 years old when I took my first ballet class. There were much older ladies in my class. Some were in their 70s and they inspired me with their vitality! In this article, I am sharing my own experience, and my recommendations about your first adult beginner ballet class. Read on!
Affiliate Disclosure: my content may contain affiliate links. If you use these links to buy something, I make a small commission at NO extra cost to you and that will help me pay for the cost of maintaining my website and writing more helpful content. Thank you for your support!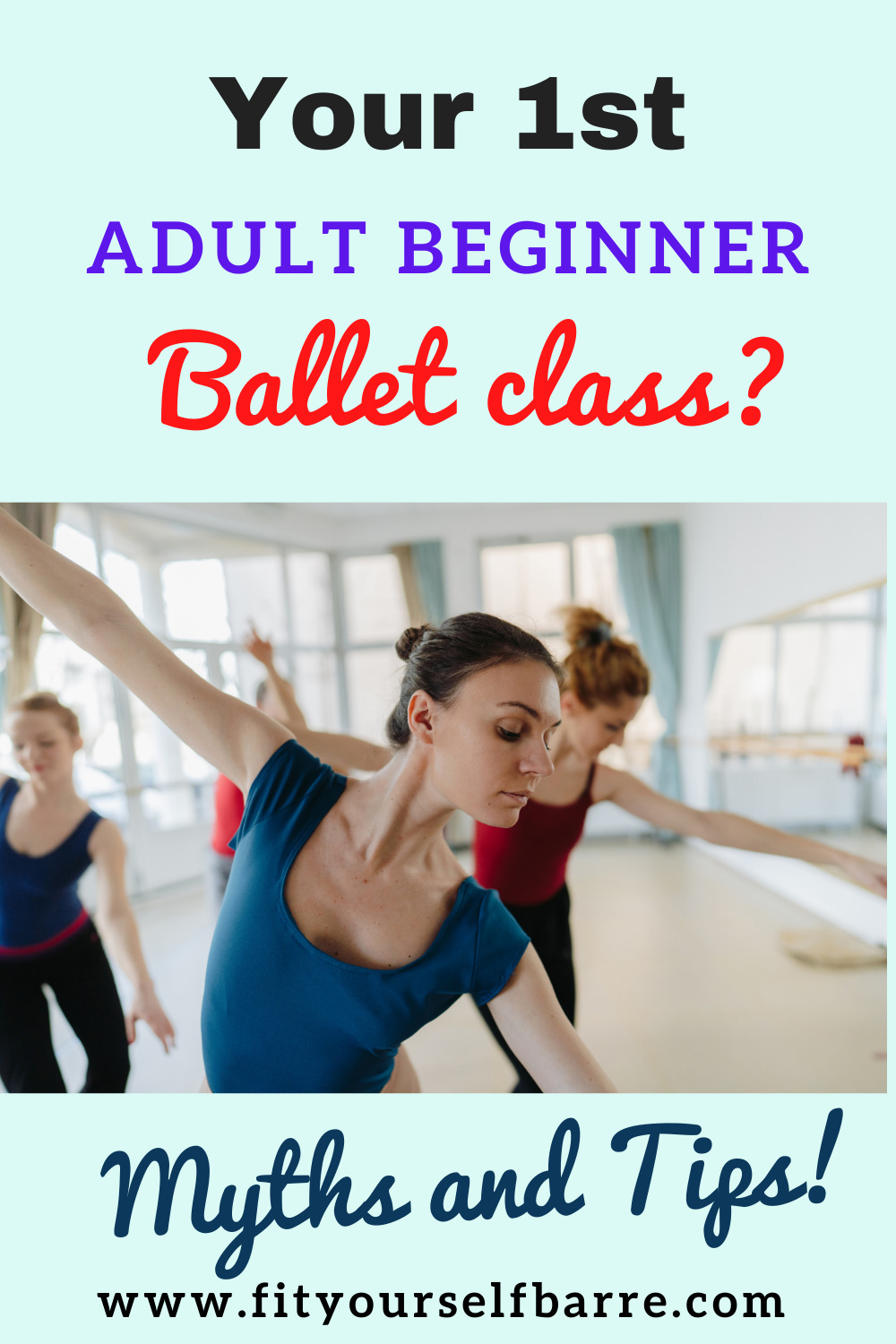 4 Myths About Your 1st Beginner Ballet Class As An Adult
You are too old
You have to wear a leotard
You need to be fit and flexible
You need some dance experience
1. You are NOT too old
As an adult, I've always wanted to take ballet classes but they were too expensive for me. When talking with the ladies in my group, they all mentioned that at some point in their childhood, they wanted to do ballet. Some had taken ballet as a kid but most of us hadn't. It was a childhood dream come true.
So the first myth is that you are too old to learn ballet. The only barrier is not your age but it is your mindset.
2. You don't have to wear a leotard
Nope, no leotard is required. You wear what feels comfortable to you. I came into my first class simply wearing yoga pants and a T-shirt. However, to the recommendation of our teacher and as I got more confident, I started wearing a leotard and tights. Our teacher encourages us to wear a leotard and tights because it is easier for him to see our posture and correct our moves and mistakes.
Get your dancing comfortable workout outfit here!
Shop up to 30% off yoga styles.
3. You don't have to be fit
Nope, you don't have to be slim and toned. You are there to get in shape while learning ballet techniques! So why would you need to be fit? Beginner adult ballet classes teach you simple moves and steps, so you don't have to be in excellent physical shape to be able to do them, but you have to take it slowly and not force on the stretching at the barre.
4. No need for a dancing experience
Nope, no dance experience is required. Again, it is a class to introduce you to the art of dance. You come as you are. If you have dance experience, great! If you don't, great too!! You will discover and learn the foundations of dance.
4 Tips About Your First Adult Beginner Ballet Class
Wear comfortable clothes
A sports bra for jumping
Wear ballet slippers or socks
Have your hair tied in a ponytail or bun so it doesn't bother your head's movements
What should you wear?
Cozy attire
Normally, this is the standard classic ballet outfit: a leotard, pink tights, a wrap skirt, and ballet slippers. A ballet skirt is optional because some teachers may not like them or allow them.
Wearing a leotard can be intimidating. You may not be at ease. You may feel like you are showing or exposing too much of your body. That is why there shouldn't be a 'dress code' when you take a beginner adult ballet class.
If you prefer wearing sweatpants and a T-shirt, then do so until you feel comfortable wearing more body-fitted outfits.
As mentioned earlier, the teacher may recommend you to wear close body-fitting outfits such as yoga tights and tank tops rather than loose sweat pants but it shouldn't be mandatory.
What is important is that you can move comfortably in your clothes.
Read the related article "Why do dancers wear dance leotards?"
If someday you decide to buy a leotard, make sure to order a size up. It shouldn't feel too tight. You should feel confident.
You may want to wear a sports bra to get good support when you jump!
Shop your sports bra here or click below!
Socks or ballet slippers
At first, you can show up in socks. I showed up in my first class wearing canvas ballet slippers because I used to buy those for my daughter who did ballet for 5 years. If you are not sure what to wear, just show up in socks and ask your teacher what he/she would prefer you to wear. There are 2 types of ballet slippers: canvas or leather. Your teacher may prefer leather slippers instead of canvas for instance.
Check out those cute crisscross no-show yoga socks!
Hair up!
Preferably, your hair should be tied into a ponytail or bun if you've got long hair. That's because there is a lot of head movement and you don't want your hair to get in the way.
What should you expect?
You will feel disoriented
Though I was super excited, I remember being a little nervous about going to my first adult beginner ballet class. First, I expected it to be more like a ballet barre workout class. I had done barre before. Barre fitness is inspired by ballet moves but you don't learn pure ballet technique. I was very surprised when I discovered it was a real ballet class. I say that because my sports club is like a YMCA, it's an association. I subscribed to a 'classic ballet class' but didn't expect it to be genuine.
Second, on top of not expecting it to be an 'authentic' ballet, I arrived in my group later in the year. Classes started in September but I started in January. So, though they were all beginners like me, they already knew a lot more about ballet techniques than me.
My teacher was very kind and reassured me that I would catch up in no time. He was right. I did!
Don't get discouraged if you feel clueless at first. It is normal. I mean, learning ballet is not easy. You Not only have to learn the positions, steps, and moves but you also have to get familiar with all the French ballet terms!! Ballet will both challenge your body and mind coordination.
Remember, you are a BEGINNER. With practice, the dance combinations will become more natural. Ballet is about building up the proper technique and making progress. It's like learning how to drive. You will never forget what you've learned because of muscle memory.
Read the related article "Beginner Ballet Terms"
This is what you will learn in a basic beginner adult ballet class:
Proper core and body alignment
Introduction to the 5 basic ballet positions of arms and feet
Basic barre work (stretches, pliés, rond-de-jambe, tendus etc...)
Some floor-barre work. Abdominal exercises
Center practice, combining the dance movements such as glissades, pirouettes, pas-de-bourré etc...
Body coordination
Last But Not The Least!
Your teacher should be friendly!!
I am very lucky that my teacher used to be a professional dancer at the Bordeaux Opera House in France. He is passionate about teaching ballet. He teaches proper techniques while being very kind, patient, and supportive. He hasn't got any 'favorites'. He gives out individual corrections. It is so important to have a good instructor who will build up your self-confidence and help you overcome your fears of failure.
I hope that you feel more than ready to take your first ballet class as an adult after reading this article. Please share your experience and leave your comments and questions below. I will be very glad to answer.
You may be interested in reading the article "Unique ballet lovers gift ideas that are on pointe!"
Also, if you enjoyed this article, why not share it and pin it for later? Thank you so much for your support and for stopping by!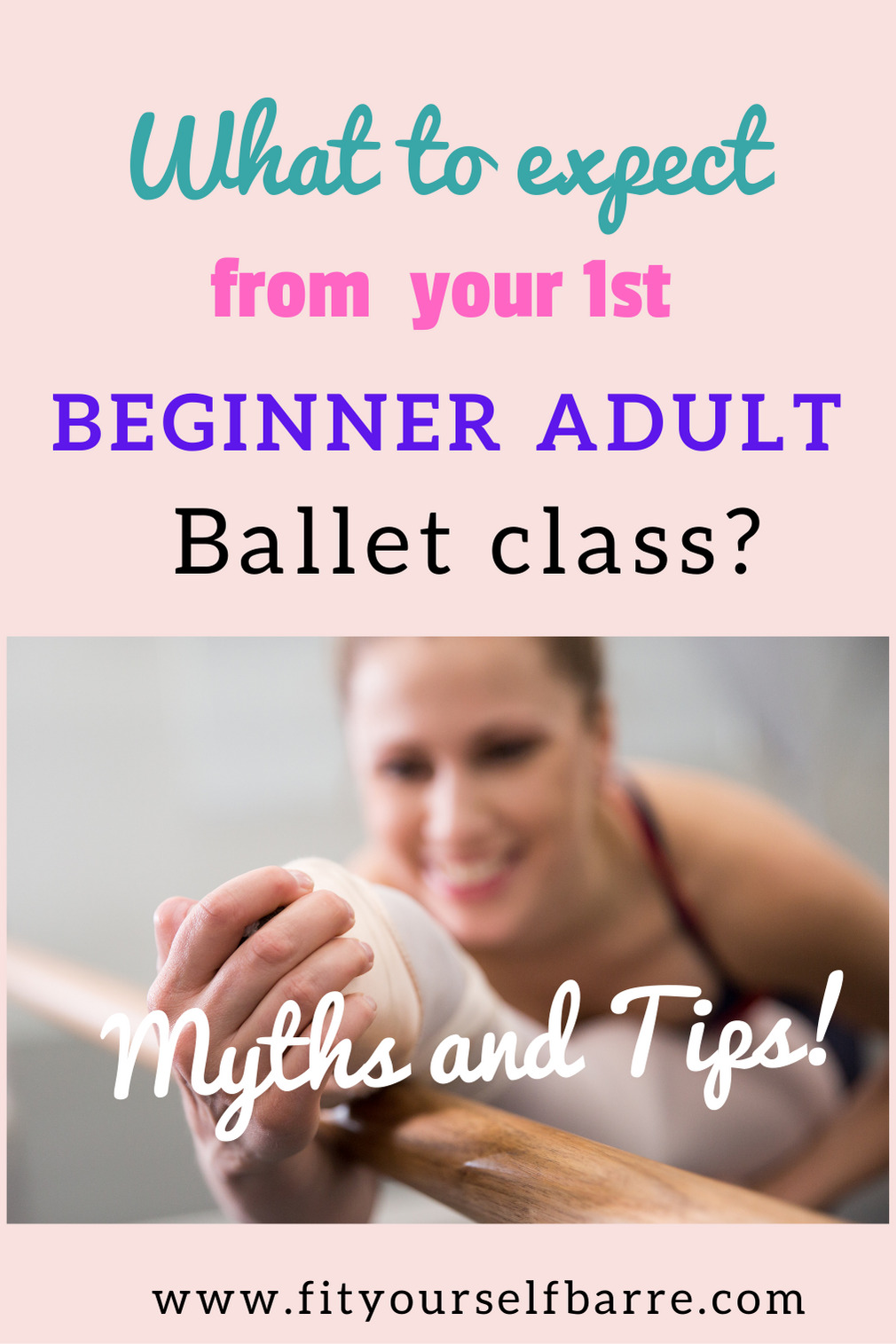 Affiliate disclosure: my content may contain affiliate links. If you use these links to buy something, I make a small commission at NO extra cost to you and that will help me pay for the cost of maintaining my website and writing more helpful content. Thank you for your support!