Unless you don't like vinegar like my mother (she only likes white vinegar), then consider adding apple cider vinegar to your glass of water daily! I love vinegar and I like to try different kinds such as raspberry or balsamic vinegar to make delicious salad dressings.
But ACV is well-known to have great health benefits that are scientifically verified. It is full of good bacteria because of the fermentation technique used to turn the sugar of apples into acetic acid (vinegar). It's also rich in raw enzymes that help with digestion. Moreover, the apple cider vinegar diet improves heart health and may help fight cancer.
Here are all the great benefits why you should drink apple cider vinegar!
Better absorption of minerals and vitamins
Fights osteoporosis
A study on rats showed that consuming dietary apple cider vinegar (acetic acid) increased the intestinal absorption of calcium. Minerals such as calcium, iron, magnesium need acid to be properly absorbed. Our stomach already naturally secrets a strong acid called hydrochloric acid (HCI) to release the vitamins, fats, amino acids and minerals such as calcium from the food, solubilizing them to make them ready to be absorbed. HCI is produced in reaction to eating food. However, as we grow older, we do not release enough HCI for our food to be properly assimilated, causing acid reflux, burping, flatulence, indigestion and bloating. ACV has PH levels between 3.3 and 3.5, strong enough to help digest food and since it helps absorb more calcium, it strengthens our bones, preventing osteoporosis.
Better digestion
Apple cider vinegar keeps a healthy PH balance in the stomach. Acid activates gastrointestinal enzymes in the stomach to separate protein. It thus helps speed up digestion.
Less gas and bloating
When we lack acid in our stomach, some food is not digested correctly and goes into the small intestine. This undigested food becomes goodies for bacteria in our digestive tract. As mentioned above, by helping with complete protein digestion, apple cider vinegar limits bloating and gas.
Relieves heartburn
The valve at the top of your stomach may not close properly when this latter is not very acidic. Apple cider vinegar helps keeping the acid levels in your stomach balanced. Consuming some apple cider vinegar neutralizes stomach acid and it helps the valve shut completely.
Kills microbes
Apple cider vinegar can help stop the growth of bacteria when it spreads in the small intestine instead of the large intestine. This condition is called SIBO (small intestinal bacteria overgrowth).
Also, thanks to its antibacterial properties, it helps fight infections and improves the overall immune system.
For centuries, vinegar has been used as a natural preservative for food to kill bacteria such as E.Coli or prevent its growth. It can kill microbes and stop them from multiplying.
It also has been used as a natural disinfectant for cleaning and as a home remedy to treat warts, ear infections, lice and nail fungus. I remember when I was a little girl, my mother would use vinegar to treat lice. I would smell like vinegar for days…
Healthier liver
The liver produces bile and then it gets stored in the gallbladder. Bile helps digest the lipids in the small intestine by breaking down and absorbing the fats. Bile also carries away toxins and waste. The liver needs acid to make bile and Apple cider vinegar helps detoxify the liver and release the bile that can get jammed in the liver.
Healthier heart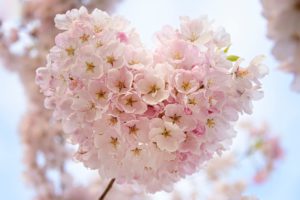 Several studies on animals show that apple cider vinegar increases the good cholesterol and reduces blood pressure in rats, which are 2 huge risk factors for heart disease. It helps maintain a healthy cardiovascular system.
Lowers blood sugar levels
After the consumption of carbohydrates (starchy foods), the blood sugar levels in the body can rise and cause high blood pressure. Apple cider vinegar reduces blood sugar levels, improving insulin sensitivity and helping fight diabetes. This is also good news to healthy people because high blood pressure causes all types of diseases such as hardening of the arteries, heart failure and kidney disease.
For instance, a study has shown that after eating 50 grams of white bread, ACV reduced by 34% blood sugar levels.
Increases satiety
By increasing the good cholesterol, lowering the glycemic index and reducing insulin production, ACV can help with weight loss and cut down visceral fat (belly fat). It also helps keep your hunger in check, increasing the feelings of fullness. You then eat fewer calories throughout the day.
In a study, the apple cider vinegar diet, consisting in taking at least 2 tablespoons of vinegar a day, resulted in some weight loss and reduced belly fat in adults with obesity.
Protects against cancer
Some experiments done on rats and test tubes have shown that apple cider vinegar kills cancer cells and stops tumors from growing. ACV may protect against cancer.
A final note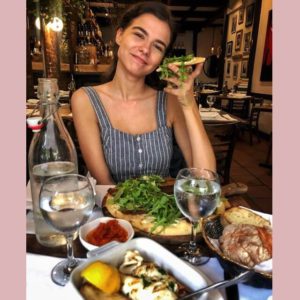 While there is relevant science backed-up evidence that consuming apple vinegar cider is safe and healthful, there is no miracle. It is very important to have a balanced diet and an active lifestyle in order to be healthy. A diet rich in fruit, vegetables and moderate in protein consumption. Find out about the health benefits of the
Mediterranean diet
.
You need to make sure you don't over do it. Ingesting too much of it can cause serious harmful side effects.
It is recommended to add apple cider vinegar in your salad dressings. You can also add 1 teaspoon in your glass of water before each meal, not exceeding 2 tablespoons per day.
Make sure to buy raw, organic, unpasteurized apple cider vinegar. The kind that has no added chemicals and pesticides, that is rich in enzymes and that still has what is called the "mother", a residue of bacteria, fiber pectin and yeast.
Apple cider vinegar can also be used for other purposes than health. It can be used for domestic and aesthetic reasons such as a cleaning agent and "make your hair shine" product.
Always ask your doctor, especially if you suffer from diabetes or digestive related disease.
Do you use apple cider vinegar in your diet? I will be glad to hear about your experience and opinion. Please leave your comments and ask your questions below.
Affiliate disclosure: my content may contain affiliate links. If you use these links to buy something, I make a small commission at NO extra cost to you and that will help me pay for the cost of maintaining my website and writing more helpful content. Thank you for your support!